Founded in 2012, DiGas is based in Riga, Latvia and has 7 employees. The company is pioneer in state-of-the-art dual fuel technology and has designed a game changing product for high horsepower diesel engine applications, particularly locomotives to promote competitive and sustainable transport in Europe, and globally.
DiGas carries the most mature dual-fuel solution on the market today which guarantees equivalent performance of a diesel engine, but brings significant cost savings for operators with the added benefit of lower carbon dioxide and virtually no particulate emissions. Throughout the company's history we have demonstrated success in a wide range of dual-fuel development and commercialisation projects. Our approach is dedicated to addressing the needs of our clients, which has helped DiGas to establish long term "win-win" partnerships. DiGas ensures highest quality 24-7 customer support, customer's training and on demand service for dual-fuel systems.
Vision
Our Vision is bold and disruptive – Advancing a better future by facilitating World's transition to cleaner, more effective and more sustainable energy resource – Natural Gas and Bio Gas.
Mission
Our Mission is to develop, demonstrate and commercialize solutions that enables the last standing energy sector – Transportation, to switch from conventional fuels to Natural gas providing environmental and economic benefits to customers operating the most polluting and the most fuel burning high horsepower applications, while exceeding performance and operational characteristics of conventional solution for natural gas incorporation.
12 years ago, DiGas pioneered the move towards natural gas incorporation into diesel medium duty and heavy duty vehicles with its advanced Dual Fuel Technology. Company brought to life the first successfully commercially applied and mass – produced Dual Fuel system in the World and managed to test-and-prove its Dual-Fuel technology with exceptionally good feedbacks from fleets all around the world.
More than 2000 case studies
With more than 2,000 applications in operation worldwide, operating under varied duty cycles and applications DiGas has acquired strong position and vast successful experience in Eastern Europe and Asian countries. DieselGas Ltd. has successfully implemented projects on the territory of Bulgaria, Latvia, Ukraine, Russia, Belarus, Moldova, Uzbekistan and other countries. Engineering department of our company as a technical strategic partner is actively cooperating with MMZ (Belarus), ISUZU (Japan), CASE, JAMZ (Russia) , Etalon (Ukraine).
The business strategy is to use accumulated and acquired knowledge, know-how, experience and expertise throughout all these years to combine them and rework the dual fuel product by implementing the best practices of all developed technologies into one, universal, simple for installation, massively accessible, scalable and technically state-of-art DiGas Dual fuel product for diesel locomotives with excellence in warranty and product & customer support service. Dual fuel system for diesel locomotives is a strategic move towards offering an alternative energy in rail industry and meet Directive 2004/26/EC emission restrictions. Our dual fuel system will be able to demonstrate both the long-term cost saving and environmental benefits of LNG and CNG and eventually infiltrate the market on a European and global scale.
Taking into consideration exploding demand from the market and historical adoption of new technologies by rail sector, DiGas expect rapid growth and profits once the product is rolled-out in the market. First of all, DiGas will commercialize in the Baltic market, after first pilots quickly expand throughout 11 European countries where our target types of shunter locomotives are being used. After the initial success on pan-EU level, DiGas will leverage its technical competitive advantage in global expansion to capture the markets in global arena where diesel traction plays much more important role than in Europe (like US and Asia).
He started his carrier with successful performance as a managing director in co-founded business "Avtopilot" Ltd. working in the space of gasoline engine conversion.
In his carrier Petr has retrofitted more than 2000 Diesel engine applications to dual fuel worldwide making him one of the most proved and seasoned experts in the World in the field of dual fuel retrofit/conversions of various diesel engines.
He is an inventor and chief designer of dual fuel technology used in Minsk Motor Plant 3-cylinder diesel engine for Minsk Tractor Plant tractors. This engine is the first OEM "on assembly line" retrofit diesel engine in all Post Soviet Union territory.
Has produced DF system with exceptionally good feedbacks from fleets around the world using more than 1700 MDV&HDV units with this DF system.
Jurmala, Latvia | CEO of Bus fleet of Jurmala City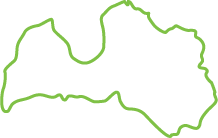 "In the framework of Latvian Government Climate change financial instrument incentive program we were looking for the best possible solution for our fleet to incorporate environmental an bottom line encasing buses in our business. After studying the market we quickly convinced that with such an experience in dual fuel diesel engine conversion, DiGas will be the right partner for us. We have converted 6 MB Citaro, injector – pump fuel system, EURO IV buses and are excited about the diesel like performance and 65% real average diesel fuel substitution rate with gas without loosing any fuel burning efficiency"